There are different types of aftermarket exhaust systems that you can install in your car. One of them is Eisenmann Exhaust.
But what exactly is Eisenmann Exhaust? What is the difference and what are the pros and cons?
Keep reading this article to find out more.
Here's What An Eisenmann Exhaust Is
The Eisenmann exhaust system is a type of exhaust that is designed for luxury cars. It increases the sound of the car and makes it more noticeable. They are known for being very expensive and are only designed for certain types of vehicles.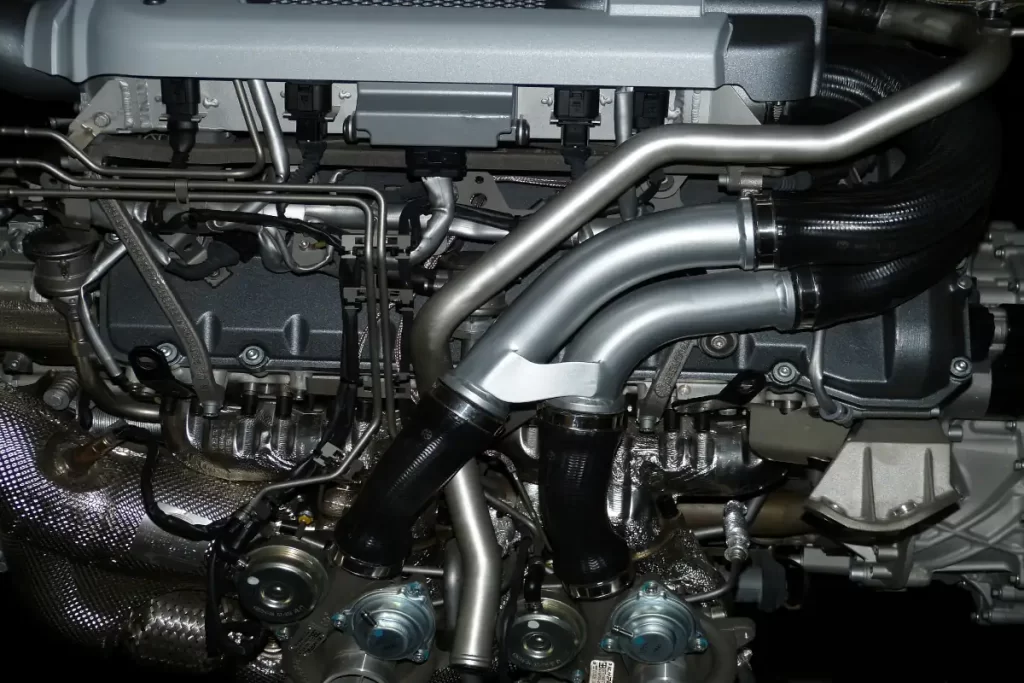 Designed for luxury European car owners who want to stand out, Eisenmann exhaust systems feature a strong and rugged sound. Stainless steel exhaust systems manufactured by Eisenmann are made from stainless steel and are better than factory-stock exhaust systems.
In addition to being technologically advanced, Eisenmann exhaust systems are meticulously crafted.
Every Eisenmann exhaust system achieves perfection, no matter how difficult the task may seem.
Eisenmann exhaust systems are a market leader due to the company's years of experience and product development.
---
Related:
How Is It Different From Regular Exhausts?
Eisenmann exhaust systems for luxury cars are handcrafted in Germany.
The exhausts designed by Eisenmann are of the highest quality, tuned for the best German exhaust sound. A unique sound is complemented by the size and style of the exhaust tips.
Depending on the engine type, vehicle, and application area, exhaust systems are equipped with complex measurement methods.
Thus, Eisenmann can provide each customer with a unique, high-quality item made in Germany.
Only when the characteristics of the vehicle satisfy the company, do customers tend to be happy with the authenticity of sound and design.
Eisenmann is known throughout the world for its high-quality standards among sports car drivers and automobile enthusiasts.
It is part of the driving experience of sports car enthusiasts and automotive enthusiasts to have a sonorous exhaust system and rear silencer that gives them more dynamism, pull, and driving pleasure. Eisenmann exhaust systems provide exactly that.
Eisenmann focuses on enhancing the characteristics of the vehicle through the authenticity of sound and design.
When the characteristics are emphasized optimally, Eisenmann is satisfied with their work. Using modern measuring techniques, Eisenmann scans the vehicles' underbody groups first to make the best use of the space available.
Eisenmann then fabricates an exhaust system prototype and incorporates it into elaborate tool shapes. Every customer receives an exhaust that is meant to last and sound amazing.
A high appreciation for quality standards is known worldwide among sports car drivers and automobile enthusiasts.
What Are The Pros And Cons Of Eisenmann Exhaust?
There are many pros of an Eisenmann exhaust system. You should keep them in mind if you are planning to add one to your vehicle.
Better Engine Performance
Engines are not complete without their exhaust system.
Customizing the exhaust system on your car can enhance the performance of the engine, improving overall efficiency.
The engine and exhaust are related, which explains this phenomenon.
The change in exhaust allows exhaust gasses to escape more quickly and efficiently. You will be able to create more power because your engine will breathe better.
As a result, the engine's torque, horsepower, and noise are all improved with better airflow.
Fuel Efficiency
Your exhaust system consumes a lot of fuel if it is damaged, especially if it has a leak. You can save fuel by replacing an old exhaust with a new one. By increasing an engine's back pressure, gasses build up, affecting its performance and increasing fuel efficiency.
The Eisenmann exhaust can also increase the back pressure, which can in turn increase the efficiency of the engine. As the mileage increases, so does the cost.
Better For The Environment
In addition to contributing to climate change, out-of-date exhaust system fluid contributes to atmospheric gasses.
By modifying the exhaust system, the emissions will be reduced and the climate will be saved. It is therefore more environmentally friendly to replace your older vehicle's system with a new Eisenmann exhaust which is a more fuel-efficient system.
Increased Value
Your car's value will increase when you change the exhaust system because it will look better, sound better, and improve its performance.
It practically purrs with sultry performance due to the high-performance muffler and new headers. If your car has been well maintained over the years, it will appreciate in value and at the same time improve its performance.
It is a good investment if you plan on reselling the car because the price will go up.
An exhaust mod for an old car can extend the life of your vehicle because stainless steel exhaust systems provide a durable finish that never rusts, unlike older systems which often require replacement due to rust. Exhaust systems will have a longer lifespan.
Cons
These exhaust systems are not meant for every car owner. Here are some cons to keep in mind before deciding if this exhaust is right for you.
Expensive
The price tag that comes with large purchases is one of their biggest drawbacks. In the same way, exhaust systems are expensive to replace in comparison with other parts of a car.
A well-understood repairman is also required for the installation, which is expensive in the garage. Despite its price tag, most people agree that performance exhausts provide huge power and style boosts.
Installation
In addition, the exhaust system installation takes a lot of time.
In light of the fact that exhaust systems are not simple to install, it is recommended to hire a professional repairman in case a mistake is made during the installation process.
Can Eisenmann Exhaust Go On Any Car?
Volkswagens, Mercedes Benzes, and BMWs can all benefit from Eisenmann exhaust systems.
Only certain models of these cars can handle the exhaust system.
While there may be some mechanics who are willing to customize the exhaust to make it fit on other vehicles, it will likely not perform as well as it will on the type of vehicle it is designed for. Modifying the exhaust system may also void any warranties it may have.
Final Thoughts
If you happen to have a luxury vehicle and are hoping to beef up the sound, you may want to consider an Eisemann exhaust system.
While this system is costly, it can also improve the performance and sound of your car to give it a sportier feel alongside its luxurious features
Sources
Update: The Eisenmann exhausts – BMW M5 (E39) (m5e39.cz)
Eisenmann RACE Competition Exhaust w/ 4x90mm Signature tips Black BMW F87 2018-2021 | B5462.20904.12 (vividracing.com)