The Kicker brand has served us for many decades with powerful car speakers, subwoofers, and amplifiers.
Its many years of research, innovation, and state-of-the-art facilities have been the major cause of the success of its quality sound production in-car speakers.
Moreover, this re-known brand has taken sound to another level by manufacturing car speakers with a concert-like audio quality.
Well, it does not end there.
Its creative designs, sizes, and performance has seen many people embrace road trips and start playing loud music with their car speakers.
Indeed, Kicker car speakers have proven to be incredible, advanced, and reliable audio systems.
This article will give you more information on kicker car speakers. So, Keep scrolling to learn more.
How Good is the Sound Quality of Kicker Car Speakers?
The sound produced by kicker car speakers is usually loud and clear, which every individual wants in their car. The system also gives powerful bass alongside a concert-like audio quality. The sound is usually effective, and the clear bass is maintained even if you increase the volume.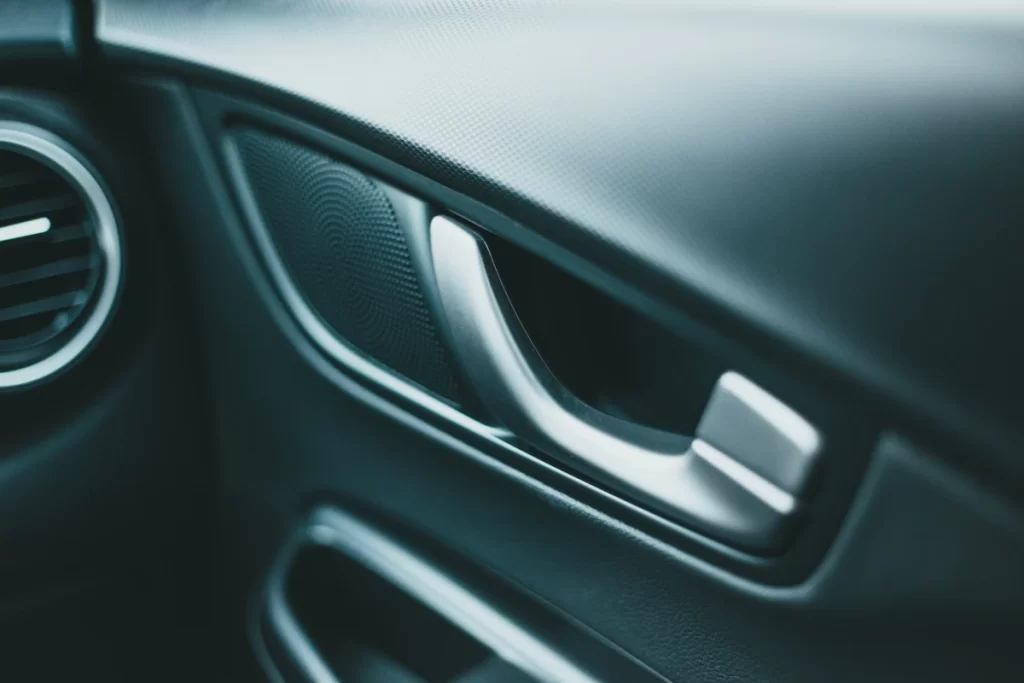 The audio system has sealed enclosures or acoustic suspension design for easier tuning so that you get the proper sound.
Additionally, kicker car speakers have got lower-end output and tighter response to enhance the quality of the audio.
The kicker car speakers will give you high-quality sound because of the manufacturing time and effort that has been put in place.
How Much are Kicker Car Speakers?
Regarding the cost of a kicker car speaker, you can be assured it's fair and affordable to everyone. The cost varies from one kicker car speaker to another. You may find some of them quite expensive because of their additional features. But all in all, you will get something worth your cash.
The capabilities and performance of this brand's products are everlasting, and you won't regret buying them.
Always ensure you assess your needs, cost, and designs you want before buying any kicker car speaker. Ensure you purchase from reputable sellers to get original products.
How Do I Install Kicker Car Speakers, and How Long Does It Take?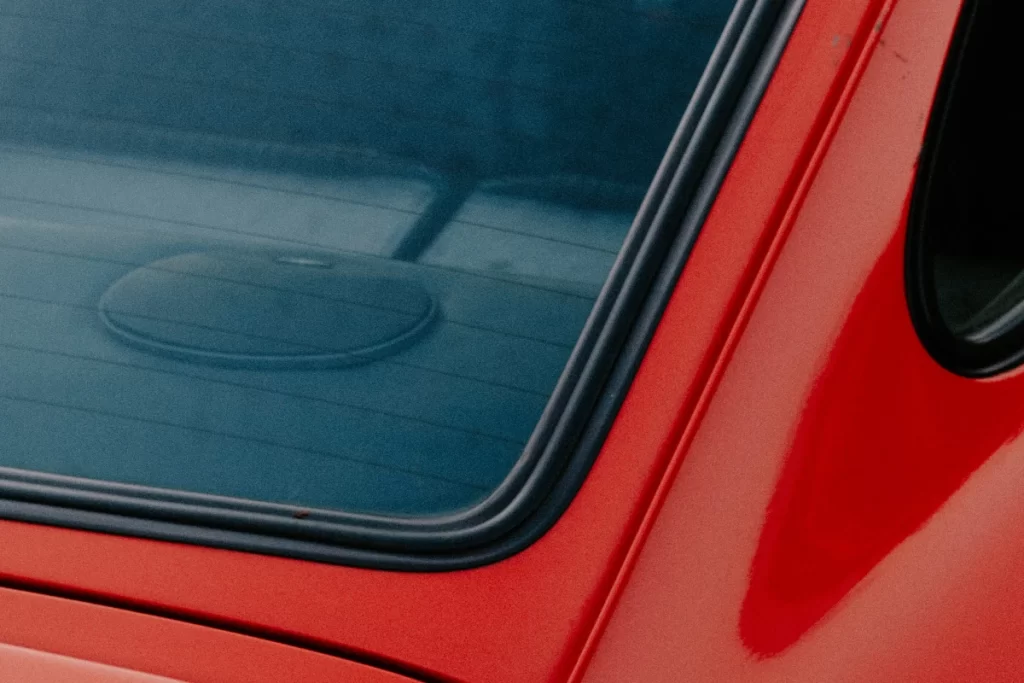 Installing kicker car speakers is the most effective improvement you can carry out in your car's audio system. Luckily you don't have to worry about how you can do this. Below is a step-by-step guide to installing your kicker car speaker. Take a look.
Before you install, you have to do the following:
1. Assess Your Car's Specifications
You will have to check the power your car stereo gives your speakers. It will help you know the number of speakers and channels you will install in your vehicle. Always be keen not to put too many units since it may cause system damage and failure.
2. Examine the Dimensions of Previous Speakers
Since car speakers come in numerous sizes and shapes, you will have to know the dimensions of the original speaker to help you come up with a perfect size to fit your car.
3. Check the Material Quality
Speakers made with fabric cones or composite are usually better than those made with paper or ceramic permanent magnets.
4. Position Kicker Car Speakers and Required Adapters
It will be okay for you to match your car speakers with the adapters you will use for easy installation.
5. Examine the Electronic Features of Your Kicker Car Speakers
Some usually come in handy with resistors to restrain static. Others may even allow you to incorporate tweeters and woofers when needed. You can also find some kicker car speakers that you can only wire terminally to regulate the appropriate system impedance.
Now to start, get your tools ready. You will need the following:
Crimping tool
Allen wrenches
Wire strippers? Cutters
Some screwdrivers (Philips head, flathead)
Socket wrenches
Soldering iron
Hobby knife
File
Electric drill
Torx driver
Electric tape
Panel popper tool
6. Check to Confirm if Kicker Car Speakers Fits Your Car
Many external speakers usually fit in your car spaces. However, others may need small modifications like a spacer or mounting bracket to fit. But you don't have to worry.
Most retailers usually provide information about the type of kicker car speaker that fits your car well.
7. Disconnect the Car Battery
To avoid any electrical damage or failure, disconnect your car battery before you start the installation process.
8. Remove Any Speaker Grilles or Panels
Your original car speakers may be covered with a protective grill or paneling. So, before installing your new speaker, try to remove the panels and grilles.
You can use a flathead screwdriver to do this. Since most kicker car speakers are usually fixed at the door, you must remove the entire door panels to reach the factory speakers.
9. Take Off the Factory Speaker
When removing the factory speaker, please practice caution not to rip out the wires while removing. You will also have to unscrew some bolts or anything holding the speaker in place. Do it slowly and carefully.
10. Connect Your Kicker Car Speaker to the Car's Electrical System
Normally, connecting your new kicker car speaker is quite simple. You only have to connect your system's wiring harness to the vehicle's harness, and you will be done. People whose cars don't have this connection type will have to plug in their speakers with a crimped connection or soldered.
During the connection process, ensure you have matched the polarity of your kicker speaker and that of the car. Mostly, your speaker's positive terminal is larger, and you will see it marked with a "+" or a tiny dot.
11. Test Your Speaker
Since you are done connecting your kicker car speaker, you will have to test the connection to see if it's working. You must reconnect the battery's negative terminal and switch on the car stereo.
Pay attention to the sound coming from your kicker car speaker. You are good to go if you get a clear, loud, balanced sound. If not, try to check the wiring and repeat the connection.
12. Secure the New Speaker
Once you have achieved the preferred sound, secure your car speaker on a door or dashboard. Ensure you seal it with adapters, mounting brackets, and spacers. Also, take a lot of caution while doing this to avoid damage.
13. Take Back All the Speaker Grilles and Panels
When you have successfully installed, tested, and mounted your kicker car speaker, you may now replace the panels and grilles that you had taken off.
Finally, as simple as that, your new kicker car speaker is ready to serve you.
The amount of time you can take depends on one person to another. If you are an expert, you will take the shortest time, but if it's your first time, you will do it longer, but eventually, you will manage.
Which Are the Best Kicker Car Speakers, and What Do Reviewers Say About Them?
Below are the best kicker car speakers. Take a look.
Kicker D-Series
This high-performance kicker car speaker is crisp and very clear in sound. It also performs best in both high and medium frequencies. Kicker D-Series speakers won't break your budget. It produces an ear-splitting output of 5db per time.
You don't need much time installing these speakers. You can also place the speakers on a stand. The good thing about kicker D- Series speakers is that they have good bass extensions. Their durability, quality, and value for money is also amazing.
Kicker CS Series
Kicker CS series is made with the current digital technology to offer the most precise sound production. They also incorporate new technology known as pulse conditioning. These speakers are full of class, especially in their features and build quality.
Kicker CS speaker is affordable, offers good sound, and is easy to install. Unlike other portable speakers, the kicker CS series uses a higher-performance woofer with a low distortion rating of about 0.15%. It also has a wider mounting depth enabling it to fit on any car on the road.
Kicker DS Series
Looking for a perfect speaker for your car doors? Then kicker DS series is the best for you. This kicker car speaker ensures you get the sound clarity you want without necessarily impeding the factory grilles.
It comprises of a ribbed stainless-steel frame to hold the cone and a rigid extended voice coil for supreme-quality sound. It is also equipped with a subsonic filter that enhances the bass. It looks great and still sounds good.
Kicker 3D
This compact kicker car speaker provides the best audio experience and is affordable. The system comes with six side-by-side speakers, two-front firing speakers, and five subwoofers to create an outstanding sound.
Additionally, the system has deep bass and a well-balanced sound with a smooth, energetic feel. They produce very deep bass, more than other ordinary speakers.
Kicker 46 CSS654
The kicker 46CSS654 is good for individuals looking for systems that can give great sound and still not use more power to operate. The outstanding speaker is manufactured from high-quality materials, and you will get the best out of your purchase.
Finally, when looking for a kicker car speaker, always consider the sensitivity, material, quality, and power handling before you buy. Take time to look at different designs, then come up with the most suitable one for you.
How Can I Check Original Kicker Car Speakers?
Always check the warranty to know if a kicker car speaker is original. You will find it inside the box once you buy your system. Also, when shopping for new kicker car speakers, visit authorized dealers.
You will know if they are authorized when you see a current year authorized dealer sticker on their store window. This will help you know that they sell original car speakers from the kicker.
Which are the Most Sold Kicker Car Speakers Beginners Models?
The most sold beginners' models include; The kicker D series, kicker CS, Kicker DS, and kicker 3D. They are easy to install and produce high-quality sound.
How Long Do Kicker Car Speakers Last?
Their kicker brand usually gives a warranty of 2 to 3 years. However, their lifespan is about four years. You have to maintain them well for a longer service. Always ensure you;
Keep your kicker car speaker clean and dry
Please do not give them excess power
Keep them cool and avoid excess heat
Take care of the foam and do replacements when damages occur
Where are Kicker Car Speakers Made?
Kicker car speakers are designed and manufactured in Stillwater, Oklahoma. Stillwater Designs is the name of the company that manufactures kicker audio products. The company began in 1973 with two, but it has grown to 220 and more employees.
Kicker products are sold in many countries currently, with 1200 authorized dealers in the united states.
Conclusion
Kicker car speakers are vital in delivering high-quality sound inside your car. As we continue seeing audio systems evolve, kicker companies will still be on the industry's cutting edge, enhancing the audio design technology, integration, and performance of audio systems.
The quality of car speakers manufactured by kicker are impressive, so if you want to buy one of the types, you won't regret it. Finally, you can get your kicker car speaker and install it following the guidelines in this article.
Sources
Maintenance Of a Car Audio System
5 Best Kicker Speakers in 2022