Car audio and stereo systems are engineered to offer an immersive listening experience along with some cool features and functionality, some use the latest cutting-edge technologies while others use standard features which is why different car audio vary in cost.
When choosing a quality car stereo, several things need to be considered – brand familiarity, pricing, sound quality, reliability, etc.
If you are interested in learning about car audio and stereo systems or are looking to invest in some good quality ones, read on to gain some valuable information and understand why some of them could be so expensive.
Here Is Why Car Audio Or Stereo Systems Are So Expensive
High-quality and reliable car sound systems are quite pricey as sound systems go through a lot of vibrations, and wear and tear in their lifetime so need to be sturdy. They are also subjected to frequently changing ambient temperatures, which may affect their performance in the long run so manufacturers must use only the finest quality materials to create their products. Features like graphic equalizers, smartphone compatibility, touchscreen displays, and surround sound-like complex systems add up to the overall costs of car sound stereos.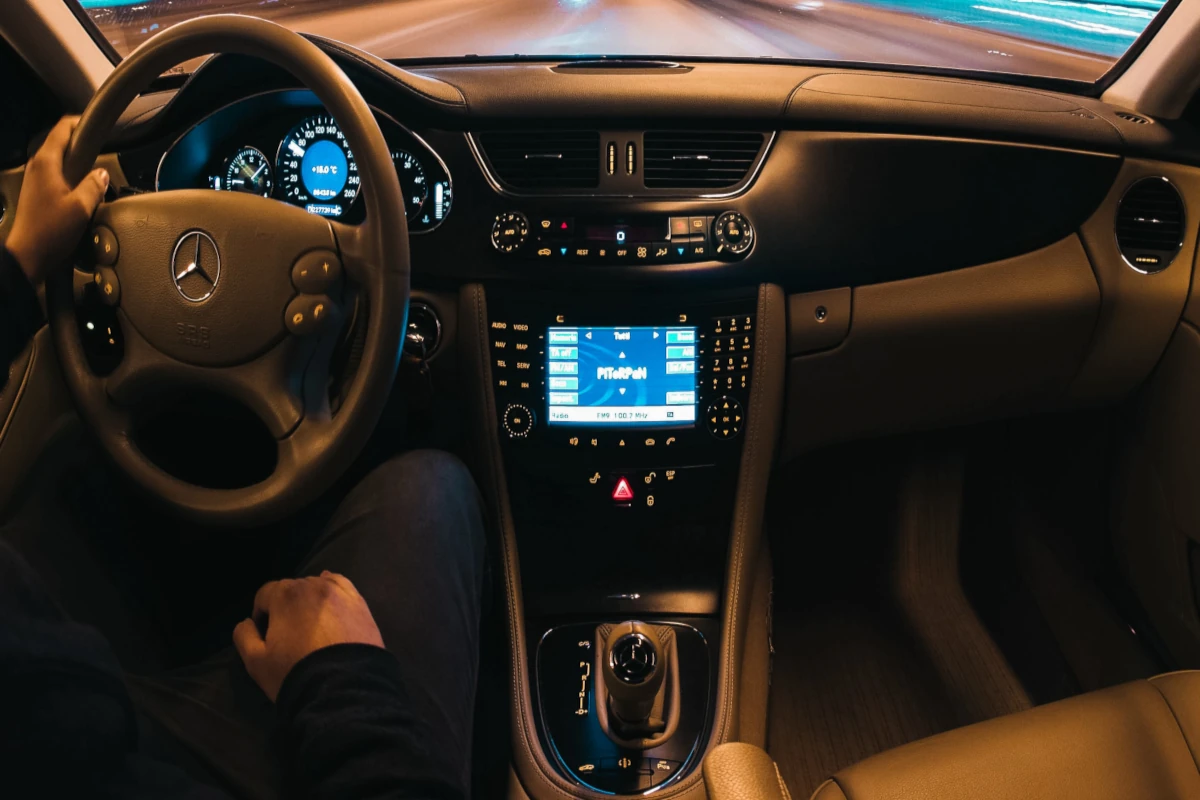 Some high-end systems are made of carbon fiber to make them damage resistant while some use OLED screens to provide better functionality. If you compare a modern car audio system with a newer one, we have come a long way where the car audio is not just something that provides audio but in fact much more from a navigation system to a hands-free system.
Technological advancements and the innovation to include smartphone control, voice control and even motion control in these systems really add to the cost. By 2027, the car audio market in the US which was valued at US$ 43085.6 million in 2018, is expected to increase by 3.3%.
---
Related:
Why Are High-end Audio Systems So Expensive?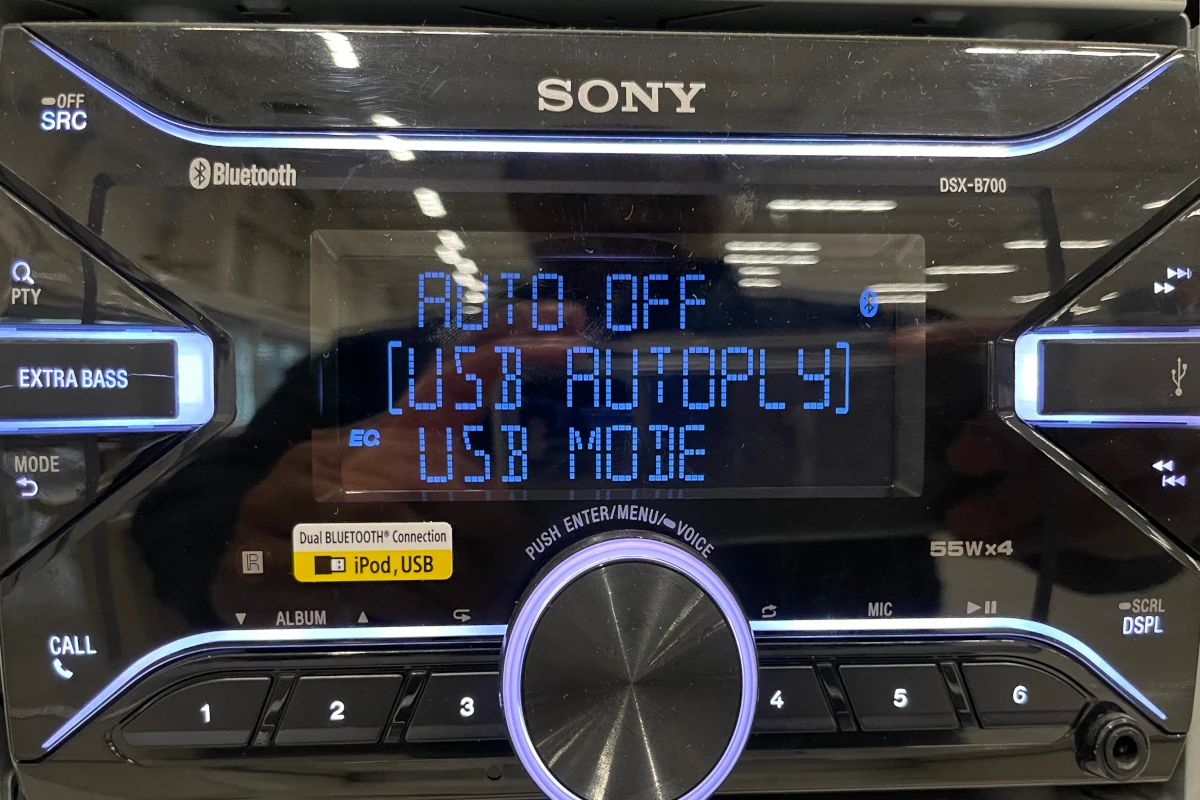 High-end audio systems are even more expensive because of the additional latest features they offer and the sound quality they produce.
Some of these incredible features are:
HD-quality touch-screen displays
Multi-language display
Smartphone-integration
Voice control
These features aim to make a person's life simple and tech-friendly, which is exactly why they are priced on the higher end.
Below, we target a few chosen high-end stereo systems and delve into the reasons for being expensive:
Most of Pioneer's car sound systems come with large touchscreen displays integrated with GPS navigation, smartphone integration, and digital radio stations.
The 2-DIN receiver model can even integrate 2 smartphones at the same time. Models like DXT and DEX offer iPad and iPod control along with multi-language display and dual camera inputs.
Such a huge range of features makes the cost for Pioneer's products to vary between $599 to $5000!
The most affordable yet high-end Alpine car stereo costs up to $880. It has features like HD radio, dual subwoofers, iPod integration, and audio playback.
Some touchscreen models of Alpine are custom-made for jeeps to be weather resistant. They provide infotainment service while on the road, along with a whole range of audio formats, USB, and Bluetooth connections. Their screens are anti-glare and have a 4-way swipe action for navigation.
The price varies from $1500 to $5000.
The Excelon range from Kenwood is an all-rounder with simple yet user-friendly features. Compatible with Apple and Android, the system doesn't require additional cables to control the smartphones.
The system provides GPS navigation within the US, Canada, Mexico, and Puerto Rico on its bright and clear display.
Priced at $1500, this excellent audio system is indeed high-end!
The RSX model from Sony offers high-quality sound by reducing the vibrations from the system chassis and accommodates all the sound file formats for audio playback.
It is compatible with both Apple and Android platforms and is priced at $2500.
Differences Between Cheap And Expensive Car Stereos
Irrespective of its price, a decent car stereo system should be capable of producing quality sound. Primarily, the quality is dependent on acoustic features, displays, and components used in the system.
Popular brand names like Pioneer, Alpine, Kenwood, and Sony roll out exceptionally high-end and quality sound systems every year. The results they offer meet the highest standards of acoustic quality.
A reliable stereo amplifier is the biggest price component in any sound system. If you need high-quality sound for your car, you need to search for the best amplifiers in the country. Cheaper sound systems will yield only moderate acoustic effects as they depend on low-grade amplifiers.
Another difference between an expensive sound system and a cheap one lies in its installation and efficacy.
The system's components like speaker adapter plugs, antenna adapters, battery options, fuse holders, and capacitors can vary across the price spectrum. High-end parts will add to the overall quality of the sound system, while cheaper components deliver normal systems with average performance.
These days, expensive car stereos come with an animated LCD display with special effects. Such systems are fabricated to be compact and lightweight to preserve space. Because of their reliable yet extortionate parts, high-end stereos are long-lasting and do not deteriorate with time.
Therefore, the money spent on upgrading or improving them is worthwhile. 
The same cannot be said for cheap stereos, which are designed with cheaper parts. These bulky and heavy systems become defunct quite easily and need repairs frequently. Often, the cost of maintenance outweighs the cost of the first purchase!
Things to Consider When Choosing an Audio System For Your Car
Driving is an experience that can be enhanced with great music and added features that come with the audio system. Choosing the right sound stereo can help you make this experience an everyday reality and add comfort to your driving.
Here are some factors to focus on when choosing the right stereo:
Audio File Formats
Formats are ever-evolving and audio formats like MP3 and AAC are the most commonly found ones. You should seek the ones with WAV, ALAC, etc., which offer the best resolution and sound quality.
Ideally, the system should incorporate all these formats along with different types of audio sources like CD/DVD, AUX, SD card, Radio, USB, and Bluetooth.
Local Radio and Personalized Listening Experience
Radio offers music and tidbits of news from across towns. Newer sound systems include digital radios instead of traditional ones.
The new technology offers crisper audio and also the ability to connect to your personal Spotify library to give you a more enhanced and personalized experience.
Smartphone Connectivity
Smartphones are capable of being integrated with most technology so one would expect them to connect with your car too.
Choosing a stereo that can pair with your smartphone, for example, hand-free calling is a real lifesaver.
GPS Navigation
Make sure you choose a stereo that allows GPS navigation. This makes the driving experience safer as you can focus on the road instead of the phone for navigation.
Amplification Power
RMS (Root Mean Square) power is critical to look at when purchasing a good sound system and is a standard way to compare sound output levels. Consequently, a higher line voltage rating on the preamplifiers is beneficial as it reduces noise in the sound.
Look for stereos with a higher RMS rating and a higher line voltage rating.
Are Expensive Car Sound Systems Worth It?
The answer to this question depends on your budget and the kind of music experience you look for while driving. Some audiophiles are content with a decent sound system, while others are always on the lookout for something better. If you are looking for premium sound quality then the price of the system will go up.
Manufacturers are not just creating a simple audio system but are intent on giving their customers a wholesome listening experience by placing up to 8-10 speakers for surround sound effects.
If the price of the system is too high, you might find it hard to justify paying so much just to listen to music while driving. Eventually, it boils down to how much importance you place on superior audio quality and how much money you would like to spare.
Sources
Causes of high prices for car stereo system