If you're looking to ramp up your car's audio system, you will certainly find yourself swapping out the factory-installed speakers for higher-quality ones available on the market.
Spending your hard-earned money to discover that they don't fit your automobile would be very upsetting. You will have wasted your time and money while dealing with the disappointment.
Before making any purchases, the first step for any DIY vehicle speaker installation should be to measure the speaker size.
Read on as we will address the answers to these questions in more in-depth.
Do All Cars Have The Same Size Speakers?
No, not all cars have the same size speakers! Between models and manufacturers, car speaker sizes vary quite a bit. Because every car is formed slightly differently, not everything in the world of automotive speaker systems fits together.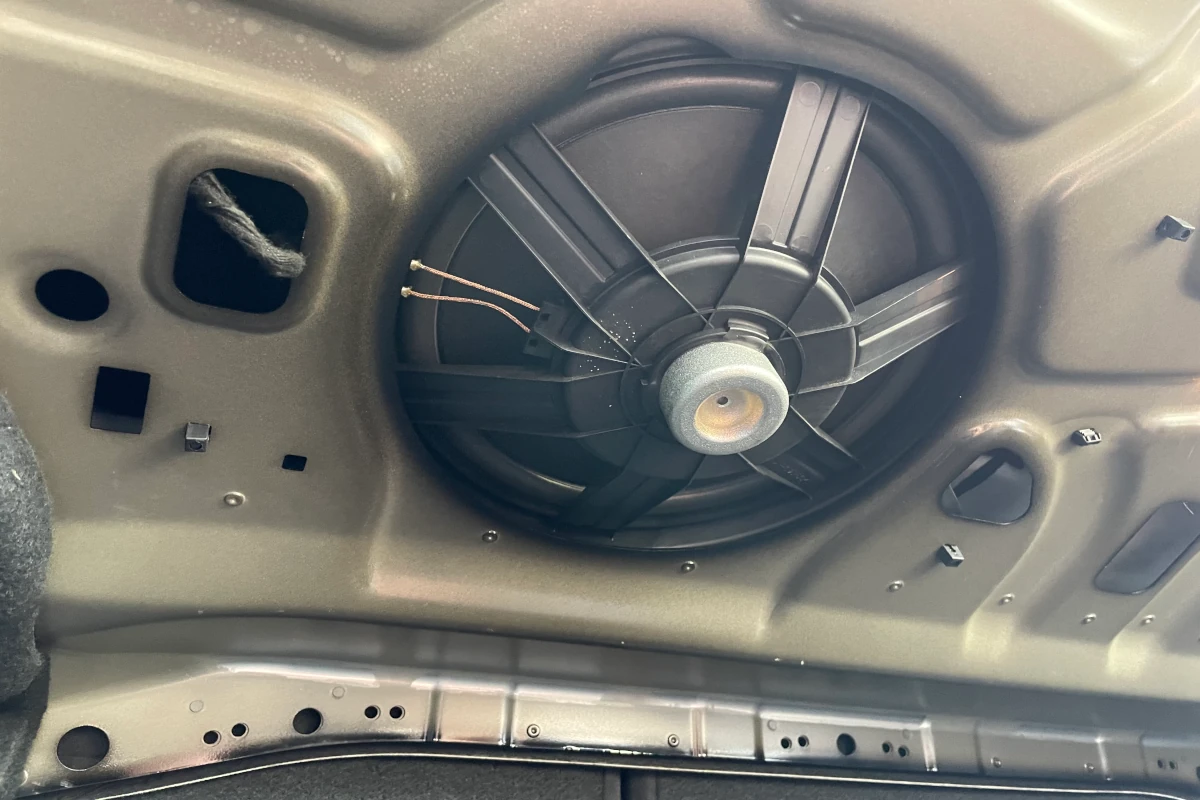 To overcome this challenge, there is a huge range of sizes available for speakers in the market.
This large amount of options can be overwhelming, and there can even be multiple different sizes that can fit your car equally well.
In order to avoid getting confused, you must be confident in how to properly select the size of speaker you need and how to measure it.
---
Related:
How Do I Know What Size Car Speakers I Need?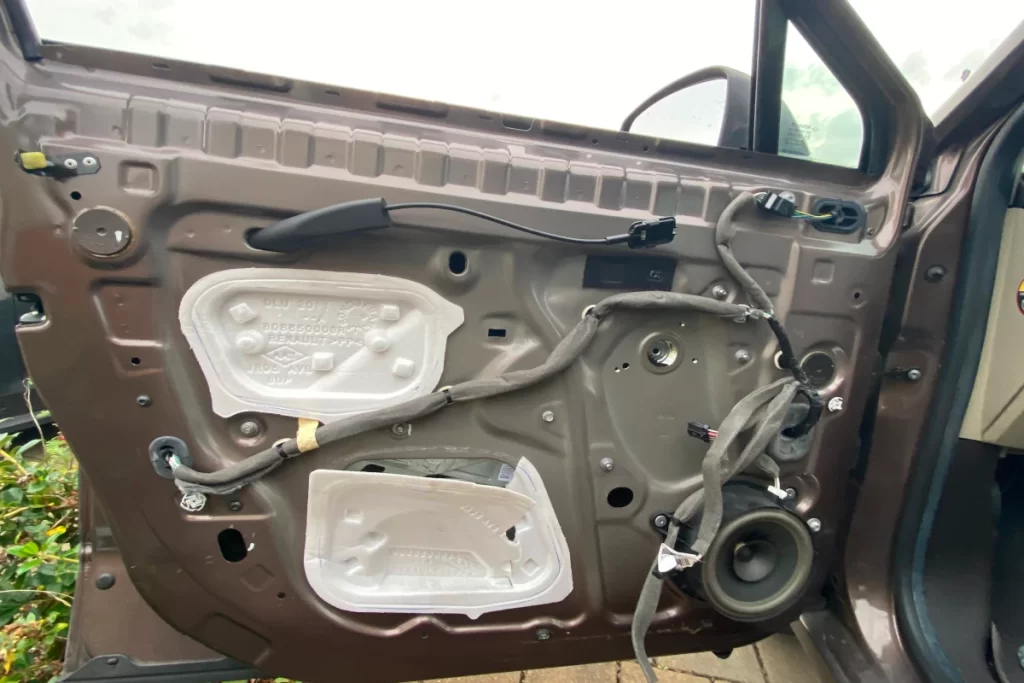 It can be daunting to determine the size of a car speaker. It can be useful to occasionally think about speaker sizes more as a category rather than as individual sizes.
Typically, speaker sizes are:
6×9 inches in size
5×7 inches in size
6.5 inches in size
However, speaker size is more than just a classification; it also involves understanding the criteria used to establish speaker size.
These include the speaker diameter, mounting depth, and mounting height. Let's go through each of these settings in more detail.
Speaker Diameter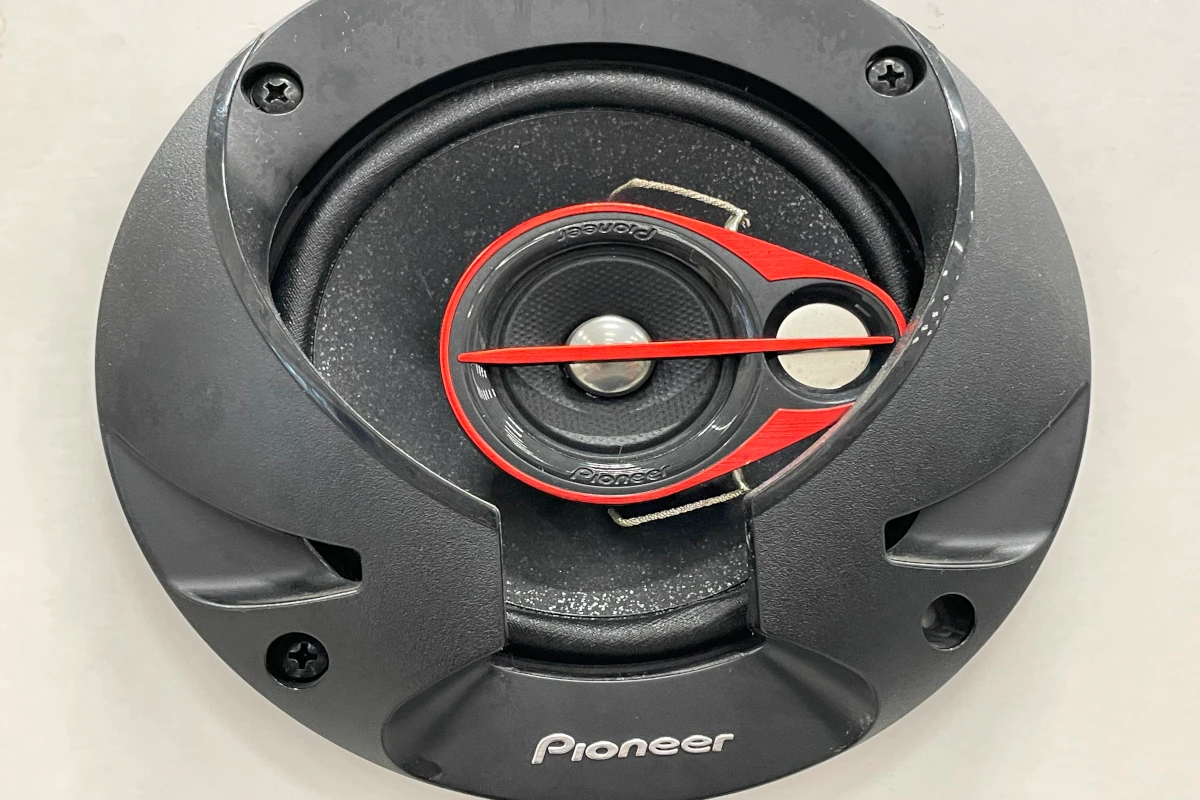 The outer diameter, or diameter of the non-circular speaker frames, is the dimension that denotes the separation between the external speaker frames.
The mounting lugs are not included in this measurement.
The typical car speaker diameter sizes are:
5-1/4 inch speaker diameter
6-1/2 inch speaker diameter
6-3/4 inch speaker diameter
Doing it yourself is crucial since, most of the time, such dimensions may not be exactly as the manufacturer specifies.
Mounting Depth
Mounting depth refers to the distance between the mounting plane of your speaker and the speaker's rear end.
You must have this very critical dimension before updating your car speakers.
What if you purchase one that is deeper than the clearance on your car door allows?
It undoubtedly won't fit. Since the car doors for every vehicle are constructed slightly differently, the mounting depth will vary with each model.
Mounting Height
This measurement shows how much the speaker's front protrudes from the mounting plane.
The mounting height is crucial in selecting the size of your car speakers since it will determine whether or not the speakers will protrude out from the car door panel.
Other Methods Of Finding Car Speaker Size
Here are some alternative and relatively easier methods of finding the size of your car speakers:
Measurement on Speaker Brackets
Reading the indicators on the speaker slots that display the best fit for each one is another simple approach to discovering the size that will best fit your car.
However, there is a drawback to this. Some automobile models cannot use this technique because they lack size markings or speaker boards.
Online Tools
Every automobile model and the compatible speaker sizes are listed in some web database. You will need to enter the model of your car, and then you will know the ideal speaker size. You may even get a complete list of speakers that are compatible with your automobile from the finder.
Car Manual
Using the automobile manual is another option for determining your car speaker size. Under the heading "audio system," you'll find information on the speakers. This data will include accurate measurements of the stock speakers in the vehicle.
Can I Install Any Car Speakers?
No, purchasing any car speaker without consideration will almost certainly result in issues.
You must consider the speaker size and type carefully before purchasing to ensure that it will be compatible with your vehicle.
Here are some things you should take into account before purchasing your speakers:
Type
The OEM speakers of the automobile can be replaced with car coaxial speakers for a lower cost.
Coaxial speakers are readily available on the market and are very simple to install.
On the other hand, car component speakers are a bit more expensive but offer excellent sound quality.
Component speakers can be the better choice for you if money is not an issue and you desire uncompromised sound quality.
Speaker configuration
The frequency is the next crucial consideration when purchasing new automobile speakers.
Below are some of the car speakers type based on frequency range:
Car Tweeters
Mid Range Car Speaker
Full Range Car Speaker
Car Subwoofer
Are you looking for speakers with the same setup as your old ones? If so, present them to the store owners and request equivalent models.
Speaker sensitivity
The power required for speakers to produce a given volume level is known as speaker sensitivity.
High-power sensitivity car speakers require less power, and vice versa.
If your factory-installed system is underpowered—10 to 15 watts RMS per channel—you should use speakers with high sensitivity ratings—more than 90db.
Car speaker power handling
The term "power handling" means how much power (watts) a speaker can handle without damaging it.
A load of an external amplifier or head unit should not cause distortions in the speakers.
Weight
Search for materials like mica-mixed polypropylene or synthetic cloth with a metal coating if you want lightweight, stiff automobile subwoofers.
The bass response from this combination is excellent, and it also lasts for a very long period.
Outline
Compared to cloth or foam, engineered rubber has a longer lifespan as an outline material.
Materials
Due to their attractive finishes, people like to favor tweeter materials like ceramic, silk, polypropylene, and metal.
Final Thoughts
Given the variety of options on the market, finding high-quality car speakers that will also fit in your car can be challenging.
Therefore, before choosing a product, be sure to perform thorough research and emphasize the size, fit and other elements we have discussed today.
You should now be prepared to purchase new speakers for your car that will fit perfectly.
Sources
How To Measure Car Speakers For Easy, Faultless Installation
What Speakers Fit My Car? The Car Speaker Buying Guide