Since its founding in 1938, pioneer car speakers have been at the forefront of advancing audio technology.
This renowned brand has been among the best in enhancing your car audio experience.
From delivering high-quality sounds to giving individuals a relaxing and entertaining environment in their cars, pioneer car speakers have shown they are not stopping any time soon.
Nowadays, music enthusiasts have everything they need to have a good listening experience and get high-quality sound, thanks to pioneer car speakers.
As you continue reading, you will understand better how good the sound quality of pioneer speakers is, how much they cost, how to install pioneer car speakers, and so much more. So, keep reading to learn more.
How Good is the Sound Quality of Pioneer Car Speakers?
Regarding sound quality, pioneer car speakers have proven to offer the best. It can be devastating when you turn on music in your car and get poor-quality sound. However, when it comes to pioneer car speakers, they are developed to introduce you to Technical Audio Devices (TAD), which takes listening to a higher experience.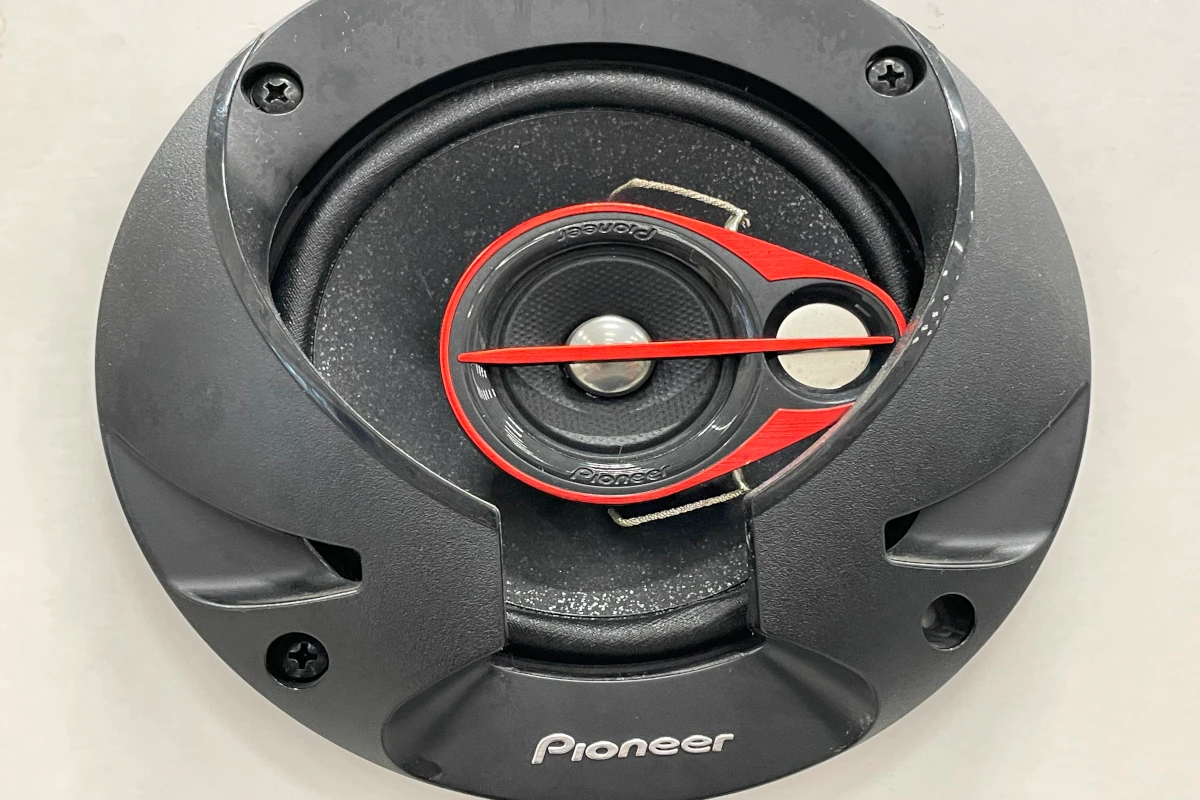 These speakers are built with a technology incorporating concentric beryllium midrange alongside a tweeter. Beryllium is a vital component of pioneer speakers, which makes the speaker retain its strength and stiffness for an extended period.
In addition, beryllium helps to reduce the probability of bending and metal flexing during the production of high-quality sound.
The car speakers also have concentric drivers, which are built so that the tweeter patterns and the midrange can simultaneously reach your ear. Then eventually, you will be able to get a unique and harmonious sound quality called sound coherence.
Pioneer speakers like S-4EX are good 3-way speakers with an outstanding mid-bass driver. They are made up of concentric magnesium midrange and ceramic graphite. The combination of the two usually produces the best coherent sound effect.
Another thing that gives pioneer speakers good quality sound is their high speaker sensitivity. It helps to intensify your listening experience. This also guarantees that every beat or sound is delivered with the highest form of precision and clarity.
The high speaker sensitivity also changes the highest power to volume, guaranteeing high-quality beats.
Besides sound qualities, pioneer car speakers score well regarding their physical looks. They are usually attractive and appealing to the eye. You will also experience blue colors that illuminate your car during dark hours from these speakers.
---
Related:
How Much are Pioneer Car Speakers?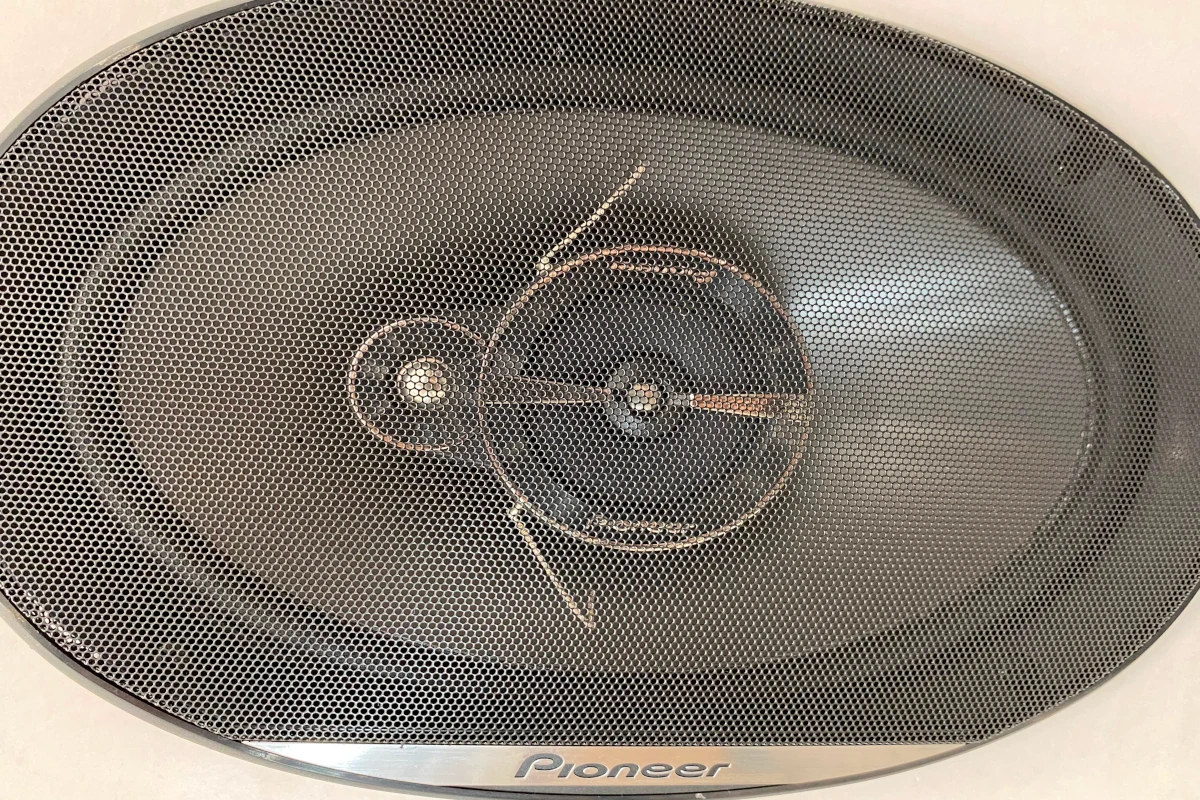 When it comes to cost, it all depends on the size, type, quality, and complexity you want. Prices vary from one Pioneer car speaker to another.
The good thing is that their prices are fair and hence affordable.
Always analyze the appropriate Pioneer car speakers that meet your needs when shopping for new ones.
Instead of buying the most expensive or powerful, get the right and the one that meets your needs.
How Do I Install Pioneer Car Speakers, and How Long Does It Take?
Installing your pioneer car speakers is not that hard. You can do it yourself or hire an expert to do it for you.
Kindly follow the following steps to get your car's audio system functioning at its best. Take a look.
The Pre-Process
Inspect Your Car's Audio Specifications
First, you will have to examine the amount of power your car stereo gives out to the speaker. It will help you know the number of channels and speakers you can install inside your vehicle.
It's vital to note that excess speakers may cause your system to damage the existing equipment. So, always install enough and not excess.
Examine Your Existing Speakers' Dimensions
Generally, speakers usually come in various sizes and shapes.
So, to install a new pioneer car speaker, you need to know the original speaker's dimensions to help you select the best fit for your car.
Consider the Material Quality of Your Pioneer Car Speaker
Speakers that are made up of fabric or composite are usually the best than those with ceramic and paper permanent magnets.
Position Speakers and Their Necessary Adapters
After selecting the correct size of your pioneer speaker, ensure you match it with the correct adapters.
Check the Electronic Characteristics of the Speakers
Few speakers have inline resistors that assist in preventing static. Some even allow wiring in a series of circuit configurations, enabling you to incorporate subwoofers and tweeters when required.
You may wire them terminally for other speakers to keep the required system impedance.
The Process
Get your Tools together. You will need the following:
Crimping tool
Socket wrenches
Electric drill
File
A variety of screwdrivers (Philips head, flathead)
Wire cutters/ strippers
Torx driver
Hobby knife
Panel popper tool
Electrical tape
Soldering iron
To start, Disconnect Your Car Battery
You will have to disconnect your car battery to prevent any electrical damage. It will also be a way of protecting yourself and your system before starting the process.
Take Out Any Speaker Grilles and Panels Off
Almost all speakers inside the vehicle's interior are surrounded by something like a protective grill or paneling.
So, before you place your new pioneer speaker, you will have to remove those panels and grilles. You can use a flathead screwdriver to unscrew the bolts.
The process you will have to perform to access the car's factory speakers mainly varies from one car to another. Sometimes, you will have to unplug your seats, move to the dashboard to get vital wires and bolts, or remove your door panels to get the speakers.
Take Out the Factory Speaker
The factory speaker is usually attached to a wiring harness.
So, remove it, and while doing it, ensure you practice a lot of care not to rip it out while removing. During the process, you may be required to unscrew some bolts.
If you consider reinstalling the factory speakers in the future, you can save and store them safely.
Install the New Pioneer Car Speakers to the Car's Electrical System
It is usually straightforward; It only requires you to connect your pioneer's wiring harness to your vehicle's wiring harness.
However, if your car doesn't have this connection type, then you must plug in your speaker with a crimped or soldered connection.
Remember to align the polarity of your car and that of the pioneer speaker's connection.
Test the New Pioneer Car Speakers
Now you have successfully connected your speakers. The next step you need to test the connection to ensure it's working. Re-connect the battery's negative side and turn on the car stereo.
Pay attention to the sound coming out of your new pioneer car speaker. You are good to go if the sound is balanced, high quality, and functions well.
Secure Your Pioneer Car Speaker
Once you have tested and ensured that your speaker is functioning properly, secure it in a seat using panels and grilles on the dashboard or door.
Take caution while doing this to avoid malfunctioning.
Installing your car pioneer car speaker doesn't take much time.
You will take little time if you have all the tools at hand and know the process.
But for beginners, you may use more time since it is your first time doing it, but you will achieve it in the end.
Which are the Best Pioneer Car Speakers, and What Do Reviewers Say About Them?
The following are the best pioneer car speakers in the market. Take a look.
Pioneer TS-R1651D Coaxial Speaker
This speaker is usually black and comes in a 3-way coaxial full range. Its frequency response ranges between 30hz to 18khz. Moreover, the pioneer speaker comes in a park of four speakers to serve you best.
The good thing about it is that it comes with a multilayer mica matrix cone.
Pioneer Ts-1601In Wired Pioneer
Are you looking for a speaker with a powerful bass? Then pioneer Ts-I60IIn wired speaker will sort you out. This speaker produces smooth bass sounds that move your soul.
Its diaphragm is made from polyimide to withstand extreme heat. The speaker also has a rigid cone for people who like Indian climatic conditions and their music choice. Its cone is very rigid in that it can last for an extended period more than most speakers can.
Additionally, this excellent pioneer speaker has a bigger magnet to provide more power to control the voice coil.
Pioneer TS-W1202S4
The Pioneer TS-W1202S4 speaker has a sound pressure level of up to 90db. Also, this speaker has a good frequency level of 22hz to 1.6khz. It can hold a maximum power of 1500w, and minimal power of 400w.
Pioneer Ts-W1202S4 cone size is 30cm. It is made up of silver.
Pioneer TS-WX306T
The excellent pioneer speaker originates from china. The speaker's maximum input is 1300 watts and 350 watts output. Its enclosure system is made of a tube and has explicitly one tube.
Pioneer TS-A941FH
This pioneer car speaker offers the ultimate audio quality in your car. Its new magnetic circuit and symmetrical coil ensure you get the rich bass sound and low distortion as possible.
It comes in a 6*9 inch and a 4-way coaxial car speaker with a built-in car tweeter. Moreover, its imp cone is rigid and has an elastic polymer surrounding to offer a quicker response and produce a good bass sound.
Pioneer TS-A936 3-Way Coaxial Car Speaker
Many years of research, analysis, and state-of-the-art facilities have been the key secrete for the quality sound production of Pioneer TS-A936. Its progressive flex suspension component adequately supports the voice coil and assists in dampening uncomfortable cone vibration, improving sound production consistently.
Its quality appearance and design usually enhance the interior of your vehicle. Also, the car speaker is fully covered with a mesh grille to prevent any physical damage and offer long durability.
Before you settle for any of these pioneer car speakers:
Ensure you do your due diligence to help you settle for the best.
Consider the sound quality, cost, and speaker type before buying any speaker.
Don't be in a rush.
Assess your needs and preferences, then settle for the best.
How Do I Check Original Pioneer Car Speakers?
Pioneer companies have always ensured that they deliver the best when it comes to car speakers. Below are some things that will help you know if a pioneer car speaker is original. Take a look.
Pioneer usually uses specifically one 3D hologram sticker, which is green in color, so you can check it on top of the system.
An original pioneer car speaker mainly has an MRP sticker on the box.
When you buy an original pioneer car speaker, you will always find a warranty card inside the box. So always check the name label, serial number, and warranty card before installing your speaker in the car.
Which are the Most Sold Pioneer Car Speakers for Beginners?
Pioneer 6-1/2 G-Series coaxial, pioneer TS-R1651D, and pioneer TS-1601In wired coaxial car speakers are some of the most sold pioneer car speakers for beginners in the market.
How Long Do Pioneer Car Speakers Last?
Pioneer car speakers can last more than five years, depending on how you handle them. It also depends on factors like the type, frequency of usage, and quality. They can even stay for ten years if you use them appropriately.
Please do not put a lot of strain on them. Here are some tips you can apply for long-lasting pioneer car speakers.
Don't apply excess power
Wipe your CDs before inserting
Always handle your car speaker with care
Keep your car speakers dry and avoid dampness
Clean out the dust regularly
Always keep your car speakers cool and avoid too much heat
Preserve the foam and replace it when it gets damaged
Where are Pioneer Car Speakers Made?
Pioneer car speakers are made in Japan, China & Vietnam.
Its founder is Nozomu Matsumoto, who started making dynamic audio speakers in his home garage. With hard work and consistency, he formed a company that would later become a pioneer.
In 1975, the pioneer company came up with the first-ever car stereo component that amplifies sound when placed in a car.
Since then, pioneer car speaker technology has been evolving in its make and functionality to offer consumers the best.
Conclusion
Most cars nowadays have built-in speakers for the driver and passengers to enjoy music or beats while on their journey. However, these basic sound systems are usually not appropriate for car owners who are passionate about sound quality.
That's why there is an agency to get external car speakers like pioneer car speakers to improve bass and sound quality. You can install your car speaker with the guidelines in this article and always ensure you maintain your system correctly for long service.
Sources
How Long Should a Car Stereo Last? With 8 Care Tips
8 Best Car Speakers for Bass and Sound Quality Reviews In 2022
5 Things to Consider Before Buying Stereo Speakers